Immediate vicinity
Goudriaan is a small village with about 1000 inhabitants. Most houses and farms are located on either side of the beautiful river Goudriaan. A lovely short walk with a friendly greeting from and for the few people you meet here.
Also within walking distance are the Slingelandse Plassen. A beautiful piece of nature to take a wonderful walk through.
For the real enthusiasts there are long trips through the fields and fields.
Swimming and fishing are possible in the immediate vicinity. On warm days you can take the little ones to the beach of the Slingelandse Plassen, while the youth like to jump from the bridges in the Boezem.
A bike ride to the old fortified town of Nieuwpoort aan de Lek is only fifteen minutes there and back. For a longer trip by bicycle, motorcycle or car, the villages of Ottoland, Molenaarsgraaf and Oud Alblas offer the most beautiful routes.
We are happy to show you the way …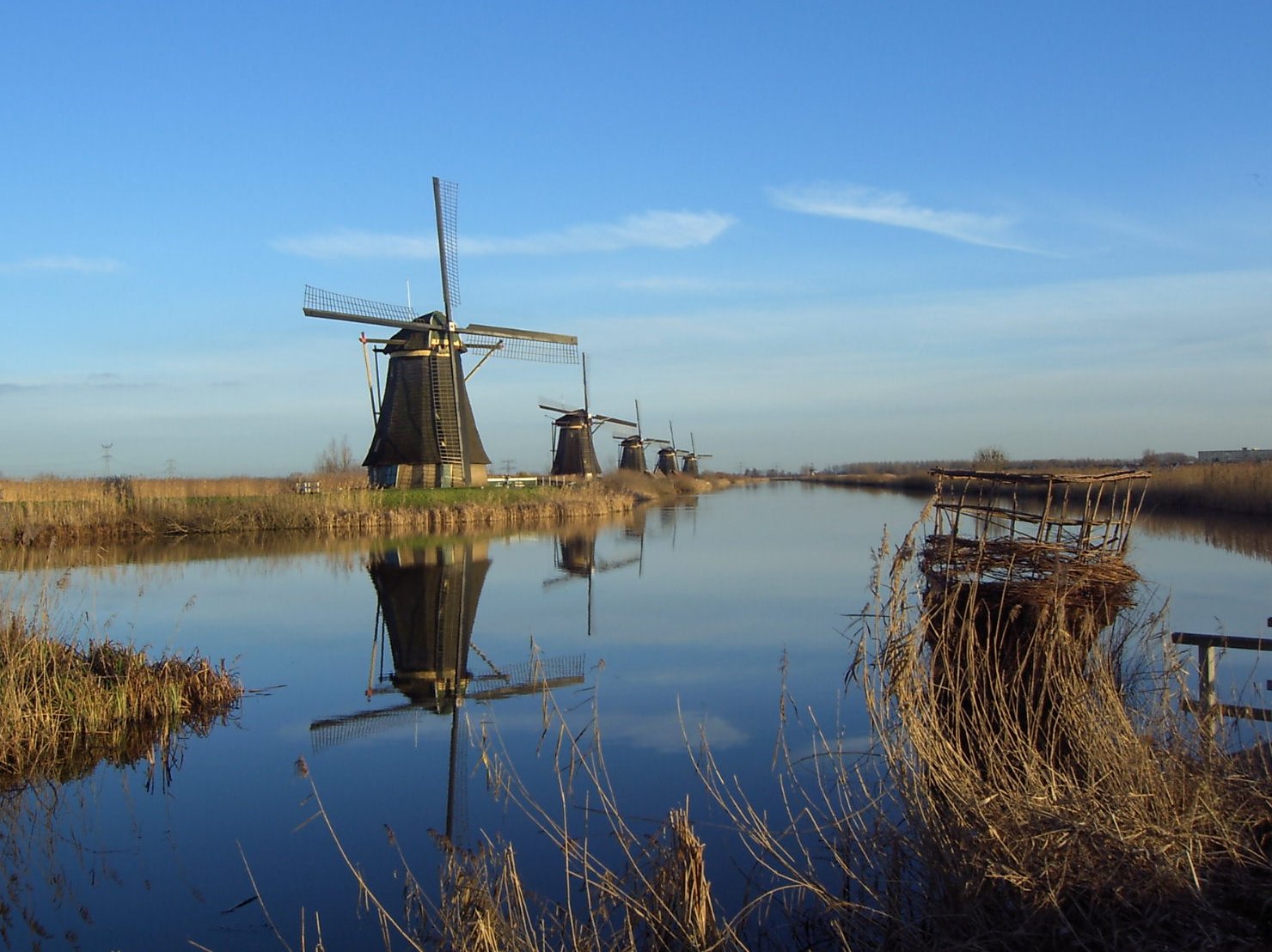 Kinderdijk
The Kinderdijk windmills are an absolute must for anyone who wants to discover the Netherlands. It can hardly get any more Dutch. The 19 mills together are part of the Unesco World Heritage.
Kinderdijk is located approximately 15 kilometers from Goudriaan. By bike, motorcycle or car along the many rivers and canals of the Alblasserwaard you can make it an unforgettable day.
Gorinchem and Dordrecht
Unknown makes unloved. You will certainly love Gorinchem and Dordrecht. Stroll at your leisure through the old streets of these historic cities.
There are plenty of terraces and, certainly in Dordrecht, many surprising shops that have largely disappeared in the big cities.